Marius Jacobsen
14 December 1894 Hejlskov near Skive – 11 November 1961 Copenhagen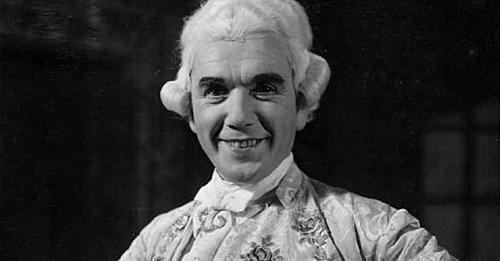 Originally a house painter, Jacobsen made his debut at the Royal Opera in Copenhagen on November 19th, 1926 as Rodolfo. He was to stay at that theater for his entire career, until 1956, singing roles like Hoffmann, Faust, Turiddu, Alfredo, des Grieux (Manon Lescaut), Don Carlo, Don José, Riccardo, Tamino, Lenskij, Pinkerton, Ferrando (Così), Almaviva, both Jeník, and Vašek (Prodaná nevěsta), Alfred (Fledermaus), Léopold (Juive), David (Meistersinger), Belmonte, Pedrillo, Fenton (both in Falstaff and Die lustigen Weiber von Windsor), Fra Diavolo and many others.

He was a favorite with the Copenhagen audience – and that almost cost his life. The Nazis had a terrorist commando in Denmark while occupying the country in WWII; the so-called Petergruppe under the control of the SS. Its task was revenge murders: for every German soldier killed by the Danish resistance, the Petergruppe would assault and murder a prominent Dane. Marius Jacobsen was prominent enough to become their target: the culmination of the Petergruppe terror were the nights from April 19th to 22nd, 1945, with lots of murders and assaults. Late on April 20th, five members of the Petergruppe broke into Jacobsen's house through a window, shot him in his bed and left. Fortunately for Jacobsen, they were lousy shots; only his shoulder was wounded, which was in no way life-threatening.

Reference 1, 2 and 3 for the biography (and the history of Nazi occupation in Denmark); reference 4 for the biography and a fantastic, illustrated discography.
| | |
| --- | --- |
| Marius Jacobsen sings | La belle Hélène: Au Mont Ida, in Danish |
Many thanks to Anton Bieber for the recordings and label scans.