Performance reviews:
La traviata (2004), Omaggio a Franco Corelli concert (2004), Cavalleria rusticana & Pagliacci (2004), Don Carlo (2001), Eight tenors in Tokyo (1999), Recital of tenor Hyun Lee (1999), Madama Butterfly (1998), Nabucco (1998)

La traviata

New National Theater, 4 December 2004

The banquet at the beginning of the opera was set in a quite somber atmosphere instead of being cheerful as depicted by the music. The sets were moving in and out of position to transport the action in different places of the house. This was an interesting effect and did not deter from the plot. The same thing happened during the party at Flora's house. Somber atmosphere to start with and moving sets to relocate the action into different rooms. The production by Ronconi, sets by Margherita Palli and costumes by Carlo Maria Diappi were fortunately traditional and set in the 1850s as it should be. Here no tedious relocation to modern time as was done recently in Venezia.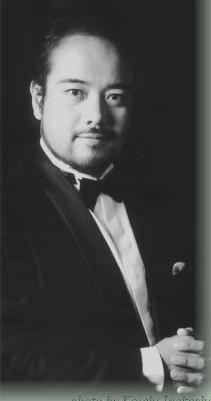 Having heard Shigehiro Sano here as Don Carlo completely miscast in this role, I was curious to hear him in a role better suited to his voice. He has a voice with the proper power to fill the house in such a role. However during act 1, there was a slight wobble creeping in from time to time. This is not a good sign for the future. During act 2, scene 1 the same thing happened during Lunge da lei ... Dei miei bollenti spiriti. However the voice was already in better shape. His delivery of the aria was matter of fact. He did not try to spin the line Dei miei bollenti spiriti à la Valetti. The cabaletta was not cut, and Sano did not interpolate what is expected from any tenor singing it. No high note means, the cabaletta ends in a letdown. Sano is not a high C tenor, or B for that matter. However by the party's at Flora, his voice was under control and he delivered a powerful Scena della borsa. In act 3, he sang with confidence, power and a nice line Parigi, o cara and was dramatically fine in the death scene.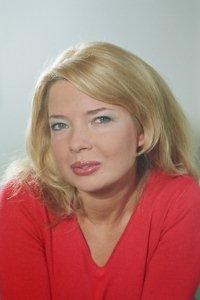 The Violetta was Marina Vyskvorkina. She sings right now in Prague, Hamburg, Berlin, Karlsruhe, Boston and Ludwigsburg and has a website. Her career started in 1998. From her performance, she has a real affinity for the role of Violetta. She has an excellent voice and plenty of it. She uses it well and she delivered a thoughtful Ah, fors'è lui and a brilliant Sempre libera (during the aria, Sano was effective during the off stage singing). The highlight of the second act was the duet between Violetta and Germont.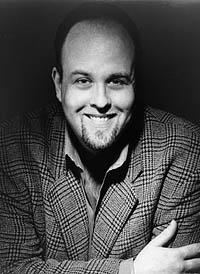 Germont was Christopher Robertson. He displayed a voice of medium size, well used and projected for that house. I remembered him as a very discreet Sharpless a few years back in Houston. The lack of proper acoustics in Houston was probably the cause of it. The body of Robertson's voice needs good acoustics to be heard. Both singers went through the gamut of all the emotions depicted in Verdi's music. Di provenza il mar, il suol was well delivered with the necessary poignancy. During the final of act 2, Vyskvorkina was appropriately poignant. During the ultimate act, Vyskvorkina was outstanding in Addio del passato, Gran Dio, morir si giovane and the ensuing duet with Alfredo. She died with great emotion and vocal power. None of the comprimari detracted from the excellence of the performance. The whole thing was well conducted by the veteran Hiroshi Wakusagi, who conducted opera for many years in Germany and was at one time the music director of the Tonhalle orchestra in Zürich.

Omaggio a Franco Corelli concert/

Tokyo Metropolitan Art Space Grand Hall, 22 November 2004

The concert was planed by Akira "Franco" Sakai, a great admirer of the late tenor. The program contained messages from Alessandro Sciochetti, Associazione Amici della Lirica Franco Corelli Ancona and Fabio Sturani, mayor of Ancona. By the way, I cannot remember a concert in the US organized in the memory of Franco Corelli. The Met is such a depressing place. It was interesting to attend the complete rehearsal before the concert and witness the problems the singers faced and the way everything was solved for the concert. We had three tenors, with two sopranos, one mezzo-soprano and one baritone for duets with the tenors. Each tenor sang four pieces and one encore. For me there was a new Japanese tenor Suguru Yonezawa, who just issued a new CD with arias from Tosca, Turandot, Manon Lescaut, Aida, La bohème, Il trovatore, Rigoletto, Carmen, Faust, Andrea Chénier, and Neapolitan songs. Yonezawa sang Celeste Aida, La fatal pietra with Junko Kawamura, La fleur que tu m'avais jetée, Un dì all'azzuro spazio and Catarì. Yonezawa hit the high B flat in Celeste Aida, something that did not happen at the Met Aida performance I heard recently. Yonezawa provided strong singing, good top notes and sensitivity where needed. The Carmen aria was sung in excellent French. Junko Kawamura was good as Aida in the death scene. The mezzo-soprano Rika Itanami appeared briefly during the duo to sing the final phrases sung by Amneris at the closing of Aida. The Italian Maurizio Saltarin was just a name for me until today. He was replacing the announced Ernesto Grisales. Saltarin sang Già nella notte densa with Yukiko Yamashita, Amor ti vieta, Recondita armonia, Tu qui, Santuzza with Rika Itanami and Musica proibita. Saltarin is the possessor of a strong, powerful voice with a good top. The Otello duet was sung with the necessary reflective mood by Saltarin and Yamashita. The Amor ti vieta was strong and properly verist. Having heard recently Cavalleria rusticana both in Tokyo and New York, the duet Tu qui, Santuzza with Saltarin and Itanami was compelling both vocally and theatrically. One has to wonder why Itanami was not singing Santuzza recently in Tokyo. The Musica proibita that I only knew only from records was a welcome first. The last tenor, Nicola Martinucci, has been singing for many years, and he is ignored by places such as the Met, probably a not sensitive enough tenor for the current incompetents that manage the current opera world. Martinucci sang Nessun dorma, La vita è inferno all'infelice, Invano, Alvaro with Akiro Nishida, Niun mi tema and 'O sole mio. Martinucci was in tremendous voice. His rendering of Nessun dorma was stunning, while he mastered the difficult Forza aria. The Forza duet was very exiting, and he finished with a powerful death of Otello. Nishida, a young baritone, has a good voice that needs maturing. He was a bit overwhelmed by Martinucci. One can only hope that Martinucci has many more years to sing like that. Gianni Kriscak was the evening's pianist and provided excellent accompaniment. The concert had a tremendous success. One last word on the acoustics of the hall, it was outstanding with a wooden floor. One can only wonder why the Met, HGO and the San Francisco War Memorial Opera House still have heavy carpeting. It looks good and kills the acoustics. Before the start of the second part of the concert, E lucevan le stelle sung by Corelli in 1967 at Parma was played to the audience as a memorial to a voice not to be heard live again. We must also remember that part of the success of that 1967 Tosca was due to the participation of the conductor, maestro Morelli. If Muti would have been present at Parma that night, the whole thing would have been very different.

Cavalleria rusticana & Pagliacci

New National Theater, 23 September 2004

The curtain opened during the prelude of Cavalleria rusticana showing the village's center with the church on the right and the house of Alfio being also located on the town center square, with Turiddu and Lola appearing in full view on the balcony. Certainly a mistake, if one considers the libretto: Turiddu did not sing the siciliana backstage. The costumes of the Sicilians did not look very Sicilian either. The sets for Pagliacci are located in the same village as it looks like. I have seen before a similar production at the ENO where both stories were connected on successive days. Otherwise there was no modern craziness in the production by Grischa Asagaroff. Regarding the singing, we had a below average Cavalleria rusticana with:

Attila Kiss as Turiddu, a role he should not sing, and his Italian needs to be improved.
Elisabetta Fiorillo was Santuzza and provided the best singing, but her voice did not bloom as she seemed to be holding back.
Satoru Aoto was totally miscast as Alfio.
Hitomi Katagiri had no voice left as Mamma Lucia, while Makiko Yamashita was a positive Lola.


Pagliacci was a much higher level:
Giuseppe Giacomini was astonishing as Canio. In spite of a slight wobble at the beginning, which disappeared, he delivered a strong Vesti la giubba and an intensively dramatic commedia. He had a tremendous success. He sang seven Canios within two weeks. This was the last of the series. Sergei Larin was to be the Canio, but he withdrew under unclear circumstances.

Georg Tichy delivered a strong prologue and a dramatically menacing duo with Nedda. Maybe he should have sung Alfio that evening. This was another great success.

Juliette Galstian had a good voice as Nedda, but her top is uncomfortably strident.

Hiroyuki Yoshida was an unusual strong Peppe, a rarity nowadays.

Rudolf Rosen as Silvio is a lieder singer, not an opera singer.

Tetsuro Ban was the conductor of the evening and had, from time to time, some strange tempi.



Don Carlo

New National Theater, 9 December 2001

This Don Carlo was given in a mix Italian/Japanese cast. The original production, scenery and costume design was by Luchino Visconti. Something I am not accustomed to see anymore, is that the set looks to be of the period of the piece, instead of a screwball invention by a new producer. The only thing I can object to is that when Filippo enters and sings Perché sola è la regina? Non una dama almeno presso di voi serbaste?, the Countess d'Arenberg is already present. On the singer side, we have a mixed bag. The Carlo, Shigehiro Sano, is a lirico, so his voice is not suited for the role. Sano had some minor vocal incidents due to the pressure put on his organ. He was at his best during the last act duet with Elisabetta. Sano enjoyed a great success, because of the home crowd decision, not on vocal merits. Renato Bruson sang Rodrigo. Due to his advanced age, I was expecting the worse. I was wrong. Bruson is an intellectual singer and managed a well rounded portrait. Bruson kept his voice under control most of the time. Only in some sustained phrases did his voice show a wobble. He was firmly audible. Roberto Scandiuzzi as Filipo was at the end a disappointment. He is the possessor of a good voice and he was very impressive during act 1. But during the autodafé, Scandiuzzi seemed to be mute and reserving himself for his forthcoming aria and duo. But he did not make much of his aria, quite bland, and the duo with a baritone Inquisitore (Yuichi Toyoshima) went for nothing. As Eboli, Mihoko Fujimura displayed a powerful voice suited for O don fatale. The Elisabetta of Fiorenza Cedolins was excellent, displaying exquisite pianissimo, making much of Tu che le vanità and being very effective at the final O ciel!. On the comprimario side, we had positive contributions by Masumi Kubota (Frate), Noriko Ieda (Tebaldo), Satoshi Chubachi (Lerma), and Mieko Sato (Voce dal cielo), while Kazuhiko Ichikawa as Araldo was comical. Daniele Callegari kept the affair moving well.

Eight tenors in Tokyo

Toho Seimei Hall in Shibuya, 24 July 1999

This was the third event organized by Akira "Franco" Sakai centered on the tenor voice.

Franco Sakai


On January 17th 1998, he organized the first concert with three tenors, while the second event took place on November 28th 1998. This year, it was an event with eight tenors. The Toho Seimei Hall sits 340 people and has reasonable acoustics. The program was divided in three parts, each with a piece by each tenor. In alphabetical orders the tenors were:


The chosen tenors ranged in age from their early twenties up to their sixties. The program of the concert, arranged here by tenor and in the order they sang the pieces during the evening, consisted of:

Tetsuya Arime

'O paese d'o sole
Tosca Recondita armonia
La bohème Che gelida manina
Osamu Higashiono

Musica proibita
Andrea Chénier Come un bel dì di maggio
La forza del destino O tu che in seno
Seiya Munakata

Dicitencello vuje
Faust Salut, demeure chaste et pure
La Gioconda Cielo e mar
Toshiaki Murakami

Lolita
La fanciulla del West Ch'ella mi creda
Luisa Miller Quando le sere
Yasuharu Nakajima

Marechiare
Andrea Chénier Un dì all'azzurro spazio
Turandot Nessun dorma
Yasuhiro Okamoto
Granada
La fille du régiment Amici miei
Lucia di Lammermoor Tombe degli avi miei
Reiji Yabe

I puritani A te, o cara
Caruso
Rigoletto Parmi veder le lagrime ... Possente amor
Ittetsu Yamauchi

Core 'ngrato
Rigoletto La donna è mobile
Pagliacci Vesti la giubba
The concert was opened by Yasuharu Nakajima singing Marechiare It was followed by five other Italian songs sung by Murakami, Higashiono, Munakata, Arime and Yamauchi. All the tenors were pleasant in their different tasks. Things got more serious towards the end of the first part. Reiji Yabe sang A te, o cara. It was very well done in spite of him suffering from a cold. Only on the C sharp, Mr. Yabe had problems sustaining the high note. The pitch could not be maintained. It was a pity as Mr. Yabe can easily reach a high D. The first part was concluded by Yasuhiro Okamoto singing Amici miei. He had some problems with one of the high Cs.
The highlights of the second part were:
Toshiaki Murakami singing Ch'ella mi creda , and sung by Yasuharu Nakajima. Reiji Yabe was quite convincing and better at ease in Caruso. The others were all pleasant and competent.

In the third part I was looking forward to the aria Parmi veder le lagrime ... Possente amor. However Reiji Yabe, suffering from his cold, decided not to go for a high D. A real pity, but understandable. I was waiting also for Quando le sere sung by Toshiaki Murakami. He was excellent until the end when something got into his throat and he could not clear it for the final note, which was not as good as one could have expected. Five other tenors sang Vesti la giubba; Cielo e mar; O tu che in seno; Tombe degli avi miei; Che gelida manina. All were pleasant. However the hit of the third part and evening was Nessun dorma, sung magnificently by Yasuharu Nakajima with a brilliant sustained final note.

There were two encores at the end of this very good afternoon of tenor singing: Torna a Surriento and 'O sole mio, sung brilliantly by all the tenors together.

Franco Sakai must be complimented for organizing such events. We hope that it is followed next year by at least one more concert with many tenors.
Tetsuya Arime
Born in Okinawa 1959. Graduated from Musashino University of Music. Taught by Shojiro Hikita. Studied at Milan from 1997 to 98 with Vittorio Terranova. Debuted in the role of Tamino in "Zauberflöte". Now he is a member of the Fujiwara Opera.
Osamu Higashiono
Born in 1965. Studied at the Tokyo University of Arts as a baritone, but later he was taught by Sakuzo Takada and changed to tenor. Debuted in the role of Beppe in "Pagliacci". He has sung the roles of Don Alvaro at the Kumamoto City Opera, Manrico, Andrea Chénier, Turiddu, Maurizio in Tokyo.
Seiya Munakata
Born in 1966. Studied at the Showa Geijutsu Gakuin. Taught by Sakuzo Takada. Debuted in the role of Turiddu in "Cavalleria rusticana". He was taught by Giuliano Ciannella in Ferrara since 1998. He will sing Don José at the Hachioji City Opera in 2000.
Toshiaki Murakami
Born in Tokyo in 1973. Graduated from the Kunitachi University of Music. Taught by Motoharu Nakajima. Debuted in the role of Alfredo in Yokohama in 1998. He will be Rodolfo in "La bohème" in Yokohama during September 1999. He was a finalist of the Italian singing concorso in Tokyo in 97, 98, 99. He is now a member of the Fujiwara Opera.
Yasuharu Nakajima

Born in Tokyo February 23rd, 1976. He studied with the Japanese baritone Michio Tatara, with his father, Motoharu Nakajima (also a tenor), and from 1996 to 97 Nakajima was taught by Gianni Raimondi in Bologna. He debuted as Turiddu in Cavalleria rusticana in Tokyo on December 1st, 1998. Nakajima will have his first solo concert on September 17th 1999 in Tokyo. He was a finalist of the 2nd International Singing Competition "Concorso Franco Corelli 1999". He is now a student of the Tokyo University of Art. The director of the Japanese National Opera just proposed him to be a cover for the role of Riccardo in Ballo in maschera, Nakajima wisely declined saying it was too early for him. It looks like we have here another opera director that does not know much about voices.
Yasuhiro Okamoto
Born in Tokyo 1966. Graduated from Tokyo University of Arts. Taught by Jyoji Ko. Received 2nd prize in the 1998 Italian singing concorso in Japan. Made his debut in the role of Tamino.
Reiji Yabe
Born in 1965. Studied at the Nippon University. Taught by Sakuzo Takada. Debuted in the role of Alfredo of "La traviata". He was a finalist of the Italian singing concorso in Tokyo in 1997 and 1999.
Ittetsu Yamauchi
Born in Hokkaido. Graduated from the Hokkaido Gakugei University. Taught by Giuliano Ciannella, Noriyuki Hirata, and Tade Michiko.

Recital of tenor Hyun Lee

Kioi Hall, 23 July 1999

I went especially to Tokyo for next day's concert with eight tenors! Having some free time that evening thanks to the Northwest Orient flight being unusually, at least for me, on time, I decided to hear Korean tenor Hyun Lee's recital at the Kioi hall located close to New Otani Hotel. Kioi Hall is a modern hall sitting 800 people and having an excellent acoustics. I attended the recital with the organizer of the eight tenors concert, Franco Sakai. The Italian tenor Gianfranco Pastine, currently teaching in Japan, was also present. According to the program notes, Hyun Lee graduated from the Rossini conservatory, won the 1992 Gigli and 1993 Lauri-Volpi competitions and made his debut in 1993 as Werther in Italy. The program was divided in two parts. The first part was a conventional recital made up of: a lied (Schubert: Aufenthalt), songs (Non t'amo più and L'ultima canzone, by Tosti) and arias (Lucia di Lammermoor Tombe degl'avi miei, Luisa Miller Quando le sere, Carmen La fleur que tu m'avais jetée and L'Arlesiana Lamento di Federico. The purpose of the lied was to warm up the tenor. It was pleasant, but the piece is quite boring. By the end of the first part, Lee had gained the full measure of his voice. Up to that point, Lee displayed a nice voice with some intonation problems and some sounds that were too open. Nervous, he sang the second verse of the Luisa Miller aria twice.

The program of the second part was quite unusual. It was made of a concert style version, sung in Japanese, of Das Land des Lächelns. The cast was reduced to two persons, Sou-Chong and Lisa. Some minimal sets were used. As Sou-Chong, Lee was very much at ease and sang freely and with conviction. His partner as Lisa was the soprano Noriko Sasaki. She has a nice voice with a thin and limited top. At the end, Lee gave two encores: a fisherman barcarole in Korean, which was very lively and well sung, and Core 'ngrato that concluded the evening successfully.

Madama Butterfly

New National Theater, 14 April 1998

The New National Theater is a newly opened opera house. It is beautifully done, has excellent acoustics and sits approximately 1800 people. The new production of Madama Butterfly is reported not to have had much money available, because of the money spent for the production of Aida with Cura. However while the sets do not look expensive, they serve the story well and the overall production does not try to improve the opera, which is a blessing. The best overall performance was by Yasuko Hayashi as Butterfly. Even at this stage of her career, Hayashi still interprets the role convincingly and sings strongly. The Suzuki of Aiko Kori made a positive impression in spite of an average voice, while the Goro of Ken Matsuura was the best of the men, both in voice and acting. Alfredo Portilla was a Pinkerton without much voice, brilliance at the top or stamina. However, he was better than Vladimir Grishkov that I heard in the same role in Houston during February. David A. Okerlund, as Sharpless, was nondescript. The conducting of Yoshinori Kikuchi kept things moving smoothly, but without much dramatic impetus.

Nabucco

Tokyo, Suntory Hall, 12 April 1998

After having visited Tokyo for 18 years, I finally managed to attend an operatic performance. Nabucco was given a semi-staged performance. Suntory Hall sits about 1800 people and has excellent acoustics, which is a change from what I am accustomed to in Houston, a large hall with bad acoustics. The producer, Omri Nitzan, had the not-so-new idea of telling the story of the Jews in Assyria as if it was happening during the holocaust. However there was no swastika, but a clinched fist depicted the oppressor of the Israelis. When the Assyrians gods are shattered in the last act, an exploding clinched fist was shown on a screen. Screen projections were used to depict the different scenes of the opera. The costumes were a mixture of ancient and modern, never a good mixture, as this makes no sense at all. Abigaille looked like a dominatrix with a long slit in her dress, exposing the good-looking legs of Guleghina. The Japanese have also succumbed to the surtitles craze. However here, they are naturally in Japanese, which does not disturb me, and the local audience does not laugh at the most stupid moments as it is customary in the US. The singing was on a high level. The best overall portrayal was the Zaccaria of Ferruccio Furlanetto, dignified in the prayer and bringing the house down with his singing in the scene following the well known chorus. The Abigaille of Maria Guleghina was also stunning in the first part of the evening. Guleghina displayed a tremendous upper register, and fearlessly attacked high notes. After the intermission, she tired a little bit, but her death was moving. I sincerely hope that she will not damage her voice like Suliotis and Callas. Suliotis was very exciting like Guleghina, while Callas did not have the basic raw vocal material of Guleghina. Renato Bruson, as Nabucco, showed that he had plenty left, even after such a long career. Bruson never had a thundering voice, but his qualities are still present, smooth singing, importance given to the words, and emotion-filled singing. It was a pleasure to hear him again, after an interruption of ten years. Adding to the positive impression was Elena Zaremba as Fenena, unfortunately a very small role. The only deficit was the filiform tenor Fabio Armiliato. He always looks quite funny, but does not impress with his voice. Why he is singing principal roles all over the world is a mystery. Fortunately Ismaele is quite an insignificant role. The talented operatic conductor Daniel Oren conducted the performance. Mr. Oren supports the singer well and he does not mind stopping the action to have the singers applauded after a well-sung aria or ensemble. He even insists for curtain calls after each act, a refreshing change to what I am accustomed to in Houston.