Luciano Saldari
9 December 1934 Ascoli Piceno – 20 December 1996 Genova
Luciano Saldari (with hat) at the Radio City Opera House, Hamrun, Malta in the 50's with John Neville Scerri (far right)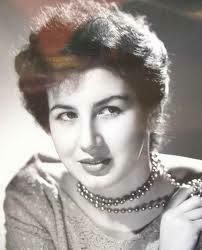 In RA format
In RA format
In RA format
He studied with Antonio Melandri at the Bologna conservatory and made his debut in Spoleto in 1957 (as Duca).
For the next roughly 30 years, he had a good career both in Italy (Modena, Piacenza, Florence, Teatro San Carlo in Naples, Bologna, Torino, Teatro Margherita in Genova, Venice, Palermo, Teatro Petruzzelli in Bari, Treviso, Catania, Terme di Caracalla, Macerata Festival, and from 1971 to 1976 at La Scala) and abroad (Amsterdam, Théâtre de la Monnaie in Brussels, Vienna State Opera, Teatre del Liceu in Barcelona, Johannesburg, Rouen, Seattle, Wexford Festival, Orange Festival, Malta, Deutsche Oper Berlin, Budapest, Prague, Belgrade, Sofia, Bucharest, Cologne, Essen, Nürnberg, Bordeaux, Toulouse, Marseille, Nice, Athens). Given the decidedly provincial quality of Saldari's singing, that good career is also a clear sign that already in the 1960s and 1970s, the operatic business took some wrong turns...
His probably most famous part was Arturo in I puritani (he substituted Pavarotti in that role at La Scala in 1971); but he also sang Bellini's other Arturo (in La straniera), Gualtiero in Il pirata, Elvino, Gennaro, Fernand, Nemorino, Edgardo, Faust both in Mefistofele and in Faust, des Grieux in Manon Lescaut, Rodolfo, Rinuccio, Edgar, Pinkerton, Alfredo, Riccardo, Manrico, Osaka, Erik, Brouček... some quite surprising choices for someone who basically specialized in belcanto!
Reference: Kutsch & Riemens
I wish to thank Albert Scerri for the recording (La vedova scaltra).
I wish to thank Albert Scerri and John Neville Scerri for the Malta picture.