Kenneth Lane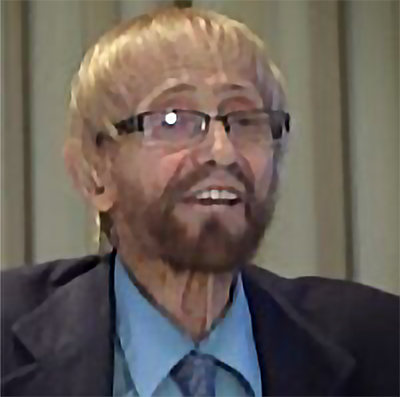 Kenneth Lane is a dramatic tenor who unfortunately did not have the career he deserved. His physical appearance, under 5'8", does not prepare people for his vocal heft and range. Lane listened to his first Wagner opera (Götterdämmerung) when he was 12. Lane knew then that he wanted to be a Wagnerian tenor. Lane devoured the Wagner scores he found at different public libraries, and taught himself the male parts (tenor and baritone). Lane memorized many of the major Wagnerian parts by the time he was 17. Lane auditioned for Friedrich Schorr who encouraged him to become an heldentenor. Lane studied at the Juilliard School, New York University and Columbia University, where he won the Alice M. Ditson Award. Lane participated in the Columbia Opera Workshop. Lane also worked with Lee Strasberg to refine his dramatic technique and learn relaxation techniques. Lane went to Palermo where he had a contract to sing Arnold. Unfortunately a strike put an end to that. Lane made his Carnegie Hall debut in 1954. Besides few additional Carnegie Hall concerts, Lane did not sing much in public. Lane sang Alexis in the American premiere of Prokofiev's opera 'The gambler' and the role of Mosa in George Antheil's 'Volpone'. Lane sang Otello in 1953 with the New York Great Opera Company. In 1991, Lane participated in three performances during the Hunter Mountain Ukrainian Festival. Before 5000 people, Lane sang Ukrainian favorites and selections from the opera 'Taras Bulba'. Lane had also an engagement for Tannhäuser at the Tetro Colón, but different mishaps prevented him to sing. Lane has written numerous articles for Wagner News, the Wagner Society of New York Opera News and The Music Journal. In the late 50s, Lane produced, directed, and served as host for WNYC's operatic spotlight program, which featured interviews and live performances that included him. Lane gave also several lecture-demonstrations at the Vocal Record Collector's Society in New York. Lane sang in 10 different languages.

Lane has recorded several CDs for Valhalla Records. Lane sang on those recordings Tristan, Rienzi, Wesendonck-Lieder, Florestan, Arnold, Samson, Le Cid, Andrea Chénier, Sadko, Raoul, Jean de Leyden, Radames etc. Lane shows a powerful, brilliant and dramatically convincing voice. His Florestan aria is one of the best on record.
I'm really not sure what to think about the above text... it's so not Nouvion, particularly since he (Nouvion) listed Lane among the fringe tenors! Could it be Mr. Lane's self-written marketing text that somehow made its way on this site?
Anyway: Lane (born February 23rd, 1928, Jersey City; did December 13th, 2019, Parsippany) certainly had a voice, but that he didn't have a career is certainly not only the fault of his small stature. He sings almost constantly off-note, he is prone to shouting, and the support is often badly vanishing, particularly in the lower register. I for one don't know the much-praised Florestan disc recording, and I have no intention of getting to know it since Lane's live recording of the same aria is just enough for me.
Picture source