Webster Booth
21 January 1902 Liverpool – 21 June 1984 Llandudno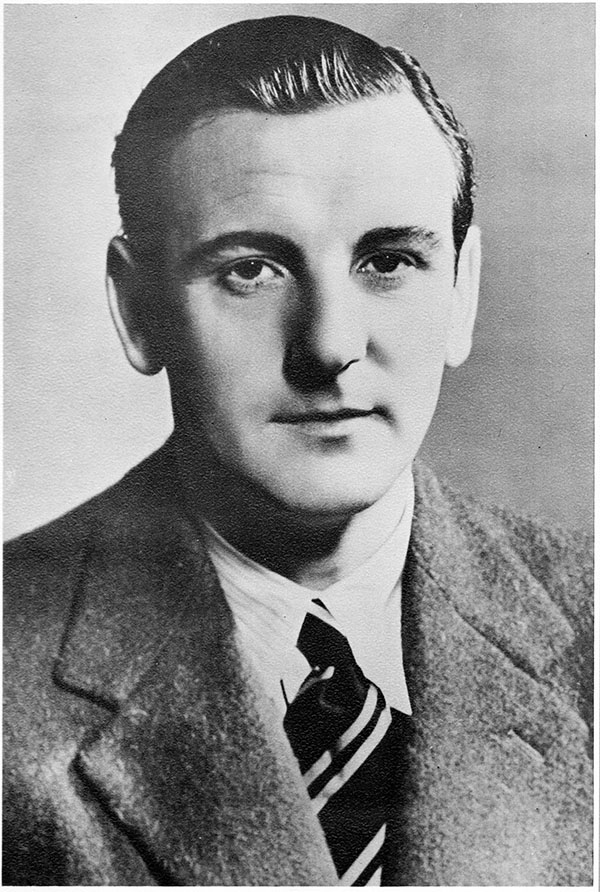 Already as a boy, Booth knew that he wanted to become a professional singer. He worked as an accountant first to satisfy his parents, but took singing lessons from his late teens, and made his debut at age 21, in the chorus of the D'Oyly Carte Opera Company (in Gilbert and Sullivan operettas, that is). For four years, he was a chorister there, only occasionally singing very small solo parts. He felt he made no progress at D'Oyly Carte's, so he left in 1927, without having a new job. He sang in restaurants and at private after-dinner entertainments for a while, and gave concerts when he could. But he also made his oratorio debut in Messiah at Birmingham Town Hall in 1928; oratorio would always be his favorite musical genre, despite all the light music that he normally sang.
He was successful enough at his work that he got a HMV contract in 1929, which resulted in about 500 solo plus another great number of duet recordings over the next 22 years. And in 1930, he made his West End debut in Friml's musical The three musketeers at Drury Lane Theater. Many, many West End productions were to follow. From 1934 onwards, he also appeared in a lot of films.
In 1938, he sang the only two operatic roles of his life at Covent Garden: Italienischer Sänger in Rosenkavalier, and Erster Geharnischter in Zauberflöte. The pay wasn't up to what Booth was used to, and just like his great bass-baritone colleague Peter Dawson, he vowed to never sing opera again.
1938, as well, marked the start of his (professional and private) liaison with Anne Ziegler. They would appear as a duo in numerous variety shows for many years to come, as well as in musical and operetta productions, quickly becoming hugely popular, kind of a British version of Nelson Eddy & Jeanette MacDonald (with decidedly lesser vocal means, however).
In the 1950s, when musical taste shifted towards rock 'n roll, Booth and Ziegler's style went out of fashion, so they emigrated to South Africa, where they were still hugely successful, and continued their joint career in concert and on the radio, but now also as non-singing stage actors, until 1975.
All that time, Booth also appeared in oratorio every now and then; strange enough that he had always dreamed of singing bass solos in oratorio, stranger still that in South Africa, he eventually did.
In 1978, the couple returned to the UK, where they wanted to retire, but to their surprise, they found they were still popular; so they continued to do broadcasts and give concerts for another few years.
I wish to thank Anton Bieber for the recordings and label scans (Judas Maccabaeus, Elijah, Naughty Marietta).
I wish to thank Richard J. Venezia for the recordings (Unmindful of the roses, Life and death).