Sven-Erik Vikström
8 July 1927 Borlänge – 28 September 2002 Stockholm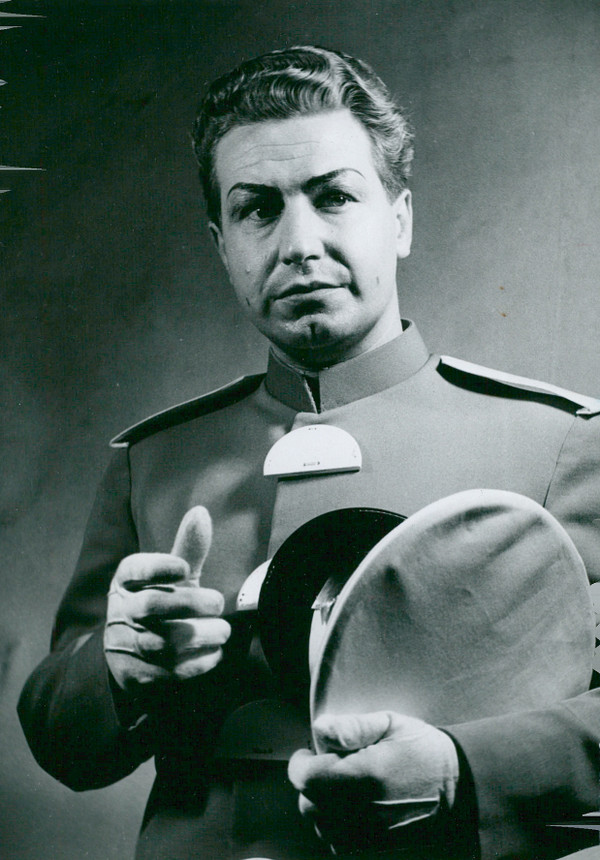 He worked as a truck driver for a local factory and took voice lessons just for fun; in 1950, he even entered the Stockholm Opera Academy, but soon backed out since he didn't like it, and studied operetta instead, while singing in a male quartet. His stage debut came at the Royal Opera Stockholm in 1955, as Orphée in Offenbach's operetta; he was successful, and became a permanent member of that theater, and stayed until 1981.
Although he sang leading roles sometimes (Duca, Hoffmann), his realm were the comprimario parts: Bardolfo, Triquet, Missail, Hauptmann in Wozzeck, David. He sang a lot of Swedish opera, also several world premieres. Vikstöm was popular on the Swedish radio, where he sang light music, and appeared in eleven films and on TV, also after his stage career was over.
| | |
| --- | --- |
| Sven-Erik Vikström sings | Guillaume Tell: Ah Mathilde, in Swedish, with Erik Saedén |
live 1967, Stockholm
When this recording was first posted on Historical Tenors, the tenor was thought to be Kolbjørn Høiseth. Then Stefan Johansson (head dramaturg Malmö Opera, 1997–2014 of the Royal Swedish Opera, Stockholm) provided the following correction.
This is not Høiseth singing Arnold. Arnold is sung by the high lyric tenor Sven-Erik Vikström, a short buffo & tenorino, apart from his high notes hardly suited to the romantic hero. Heldentenor Høiseth, who also during his whole career performed character parts, was cast as Rodolphe, the henchman of Gessler, not heard in this duo. This can easily be proven in the Royal Opera archive.

Picture source
Reference 1 for the biography: Kutsch & Riemens; reference 2: Aftonbladet, 29 September 2002; reference 3

I would like to thank Stefan Johansson for the valuable information, and Daniele Godor for the recording.