Carl Seydel
14 December 1879 Dresden – 7 August 1947 Hallturm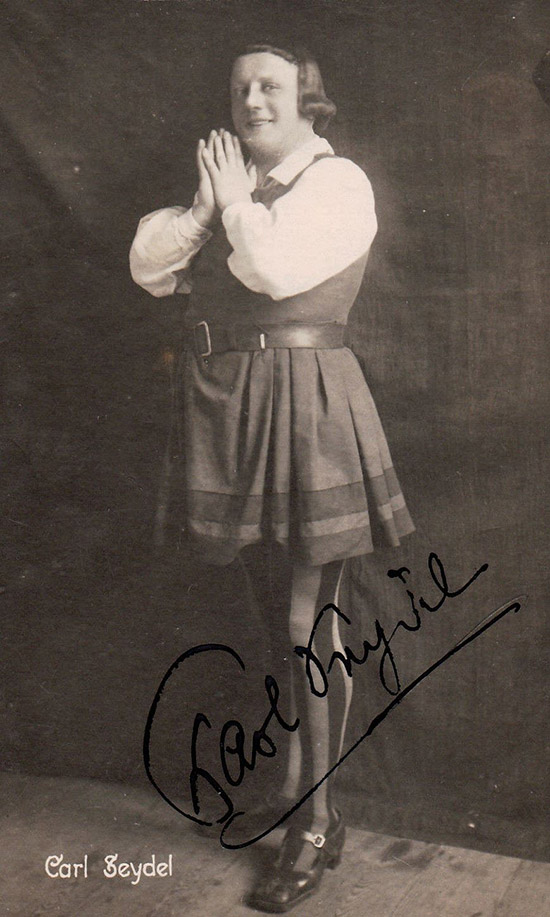 Seydel studied in Leipzig: Protestant theology first, then chant. He made his debut in 1901 as a concert tenor, and in 1907 also on stage. He sang in Altenburg (1907–10), Hannover (1910–17), Karlsruhe (1917–20) and Munich (1920 until at least 1942, perhaps longer).
He became a really famous comprimario, particularly as Mime and David, but also as Pedrillo, Misail, Monostatos, Budoja (Palestrina), Jacquino, Valzacchi or Nikolaus Spitz (Der Bärenhäuter by Siegfried Wagner). In Munich, he participated in a lot of world premieres: Don Gil von den gr¨nen Hosen by Walter Braunfels (15 November 1924), Das Himmelskleid by Wolf-Ferrari (21 April 1927), Der Mond by Orff (5 February 1939), Die Gespenstersonate by Julius Weismann (19 December 1930) and as Monsieur Taupe in Capriccio (28 October 1942). Guest appearances, mostly as Mime or David, at the Liceu in Barcelona (1927), in Geneva (1929), Paris (Théâtre des Champs-Élysées, 1929), Rotterdam (1931), Amsterdam (multiple times from 1923 to 1931), Den Haag (1928) and at La Scala (1938 and 1939).
After his career, he was a voice teacher and stage director.
Reference: Kutsch & Riemens
Picture source: Forgotten Opera Singers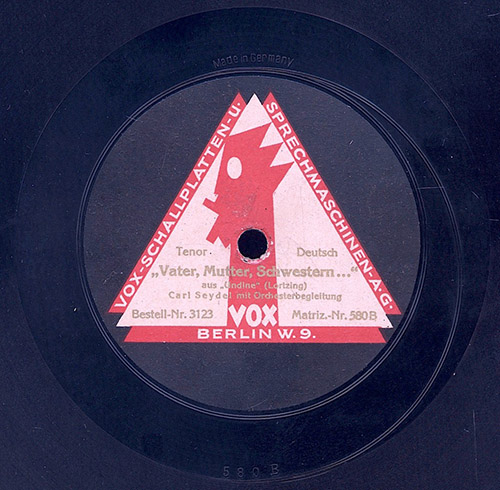 Anton Bieber has contributed the recordings and label scans: many thanks!