Erich Majkut
3 February 1907 Vienna – 31 July 1976 Vienna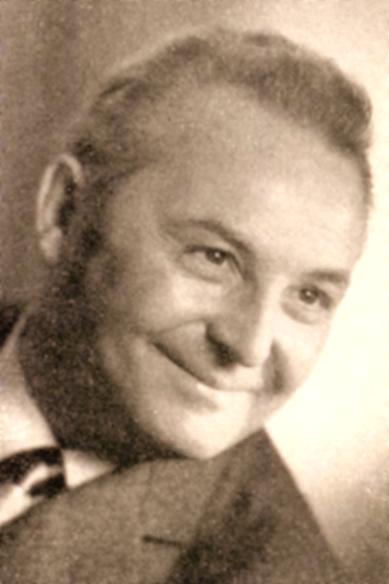 First a member of the choir of the Wiener Staatsoper, from 1945 a soloist. For more than 30 more years, he sang small parts, not only at the Wiener Staatsoper but also at the Salzburg and Bayreuth festivals. His most famous role was Don Curzio in Nozze di Figaro.
First page of Daniel Godor's vocal score of Schmidt's Buch mit sieben Siegeln. Majkut sang a performance of that oratorio in Graz in December 1958 with Patzak, Kobeck, Coertse and Wiener under Anton Lippe, and in Strasbourg in June 1963 with Patzak, Wiener, Steffek and Toepper, again under Lippe. This frontpage has autographs of Majkut (below, left), Anton Lippe (above), Hanny Steffek (top), Patzak (center right) and Ira Malaniuk, but she was not part of those performances. I assume that the previous owner of the score was a member of the Domchor in Graz (the score was bought in Graz) and that that choir also staged performances of Schmidt's oratorio with Malaniuk. I assume the other autographs (beside Malaniuk) are from the Strasbourg performance. Strange, but Majkut and Malaniuk had a very similar handwriting.
A picture of the Strasbourg performance. The singer standing might be Patzak. The picture is from the newspaper Le Nouvel Alsacien of June 8th, 1963.
In RA format
Portrait picture source: Bach Cantatas
I wish to thank Daniele Godor for a copy of the autographs and the newspaper clip.