Konstantin Savi
24 May 1894 Kavilda manor – 5 April 1943 Tallinn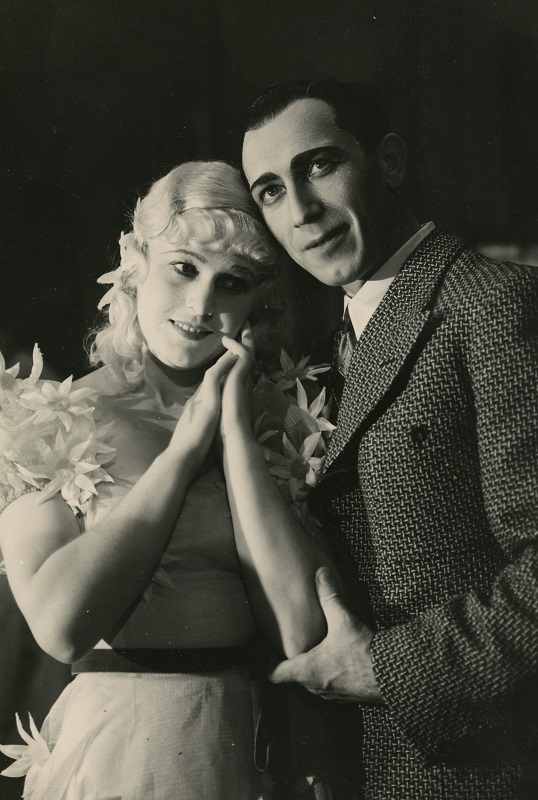 in Gräfin Mariza with Riina Reinik
| | |
| --- | --- |
| Konstantin Savi sings | Armastus (Hildach) |
The son of an orthodox priest, he, too, attended a seminary in Riga first, but then studied chemistry in Tartu, until he was drafted into the Tsarist army in WWI (1916). He remained a soldier in the Soviet and then in the Estonian army until 1924, while studying voice both in Russia and Estonia (with Armanda Degli Abbati).
He made his debut at the Vanemuine Theater in Tartu in 1923 (while still in the army); he sang tenor, baritone and bass (!) roles at the same time. From 1928, he was a member of the Tallinn opera theater. He ended his singing career in 1938, but continued to (occasionally) appear as an actor.
He sang almost exclusively operetta: Danilo, Zarewitsch, Radjami (Bajadere), Raoul (Veilchen vom Montmartre), Edwin (Csárdásfürstin) and so on. His three operatic roles were Cassio, Lenskij and – surprisingly – Grigorij.
His discography is somewhat mysterious; the early Estonian records, particularly those made by Columbia (like Savi's), were pretty parsimonious with information on authorship, precise titles and so on, and in some cases, pieces are simply not identifiable. The one offered here is just one example: Armastus by – Eugen Hildach. "Armastus" is Estonian and means "love". Now Hildach is mostly forgotten (except for Der Lenz, immortalized by Leo Slezak), and sheet music of his songs is most difficult to come by, but the only available list of his works contains nothing appropriate; the (few) songs with "love" in the title can safely be excluded since at least their texts are available, and they have nothing in common with the text of Armastus. Hildach was popular in Scandinavia, and set a few Finnish and Swedish texts to music; so I suppose Armastus must either be an Estonian composition by Hildach (after all, Finland and Estonia are really close to each other, so he may well have traveled to Estonia, too), or an (unlisted) Swedish or Finnish composition in Estonian translation. A rarity anyway!