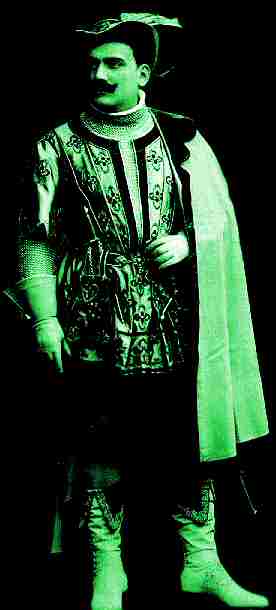 Notes
José Soler was an excellent tenor who possessed all the elements for good Verdi singing. He was well suited for the roles of Verdi's middle period, having a bright voice used with elegance, and penetrating, beautiful high notes of great power. For roles like Otello, he did not have a sufficient low register. But the solid acuti, the agility and beauty of sound made him a great Manrico, Radames and, as can be heard here, Don Carlo. Don Carlo has a very high tessitura. For most baritenors it is unsingable, and for light tenors (like Pavarotti, who was never a Verdi tenor) it is too heavy. Of the heavier Italian spinto tenors, only Mario Filippeschi and Flaviano Labò were able to deliver the role of Don Carlo with convincing elegance and power. Set Svanholm sang the part with unmatched virility, but alas, sounding like Siegfried forging his sword. Soler's partner is the great Maria Pedrini – a first rate Verdi soprano as well as a fantastic Turandot, Maddalena di Coigny and unsurpassed in the title role of Refice's Cecilia. Her juicy, dark and womanly soprano makes for a nice contrast to Soler's bright and youthful timbre.
Source: Melodram LP MEL 663, remastered
Notes
Another interesting recording with José Soler, taken from a tape of the Teatro Solís' centenary performance of Ernani. Soler is in great form here. The aria and the cabaletta are sung with great power and elegance but without any effort, just as it should be.
Source: private tape, remastered
Notes
This recording presents three great singers in a wonderful combination: the ringing tenor of Lauri-Volpi and the warm, soft and powerful voices of Rolando Panerai and Gigliola Frazzoni. Lauri-Volpi may be one of the best Manricos of the last century. Like Soler, he possessed elegance, a bright timbre, powerful high notes and great agility. His high C sharp at the end of the terzetto reminds a bit of the E flat by Maria Callas in the infamous Aida from Mexico City. When Lauri-Volpi launches his top note, there is just Lauri-Volpi and nothing else. Panerai is a fantastic Luna. Some might say that he sounds a bit light for the role, but the youthful timbre and especially his powerful, warm sound and his great feeling for the music make him perfect for the role.
Source: private tape, remastered. This recording has been reissued on CD. I cannot comment on the sound quality of the CD release.
Notes
This recording presents two artists in a rather unusual combination: Giuseppe Campora, who never sang Otello on stage, and the Dutch Verdi soprano Gré Brouwenstijn. Campora was a tenor for lighter and medium-weight Verdi roles. He had a darker voice than Soler or Lauri-Volpi, but not the same weight as the latter, a relatively weak low register (which can be clearly heard in the 18th bar of the duet), and he had no penetrating power on the highest notes. However, his voice had a romantic quality that both Soler and Lauri Volpi seem to lack, and an unusual, beautiful smoky timbre. Campora was therefore also in great demand for singing Puccini and Mascagni roles. Campora's elegant and careful way of singing suits this Otello duet well, although it is always obvious that Campora lacked the heft for a real Otello. Brouwenstijn, on the other hand, is a wonderful Desdemona. Her voice (a true Dutch soprano sound) has, beside a beautiful chiaroscuro, all the elements a good Verdi singer needs. Brouwenstijn was most famous as Desdemona, Leonora (Trovatore and Forza), Elisabetta but also as Elsa, Elisabeth and Senta. When asked about the fondest memories of her career, she mentioned Verdi and especially Otello: "Al die Verdi-rollen vond ik fantastisch. Waroom? Ik denk dat het dramatisch ervan en het schitterende belcanto de meeste indruk op me maakten. Het is daarin een bepaald soort vrouw dat mij boeide: het opofferingsgezinde dat anderen uit de nood wil helpen. Die Otello bij de Nederlandse Opera onder leidning van Krips leeft bijvoorbeeld nog steeds in mijn herinnering." Brouwenstijn managed to identify with the roles she sang – something that cannot at all be expected by a modern woman who sings Verdi, and it can be heard in this great rendition of the Otello duet.
Source: private tape, remastered
GIUSEPPE CAMPORA, GRÉ BROUWENSTIJN – Radio Symphony Orchestra – Arturo Basile, Amsterdam 1953
Notes
This recording presents Martinelli's last Otello. In his Philadelphia period, Martinelli still sang roles like Otello and even Tristan (which he never did at the Met). It is a bit surprising as Martinelli's voice seemed a bit worn already in the war years: powerful, but dry and stiff. That is also the case in the 1948 Otello. Of his voice from the 1920s, not much is left. But: what he is lacking vocally, he compensates by acting, declamating and an expressiveness unusual for the "normal" Martinelli. That is also the reason why this recording is included. I found this to be Martinelli's most interesting Otello. The end of the piece ("O gioia") shows that Martinelli had something you can either call a natural instinct for covering up mistakes, or just the routine of a long time professional: he first totally ignores the pause that comes after "cielo" and directly rushes into the high B flat. The conductor, caught by surprise, cannot follow at once. Thus, Martinelli has to stretch the high note because he has to wait for the orchestra. In the end, when he is out of breath, he does not finish the word (just sings "o gioooo...") and at once adds an additional, declamated "o gioia". It works, and the aria is saved.
Source: private recording
Notes
This is one of the last Otellos of Del Monaco (the last one came one year later in Brussels). Here, we have a case similar to Martinelli's: there is not as much voice as in the beginning of his Otello career (1950), but that makes room for a greater scale of expression. I always found that Del Monaco's Otello was lacking intimacy and tenderness, he never gave me the feeling that Otello was an unconfident outsider when confronting other things than war and fight. Del Monaco was always just a bull when he had full command of his superhuman voice. Here, Del Monaco is forced to act more, to fill the gap his waning voice had left – and the result is an Otello that can even convince people who do not like Del Monaco in that particular role. The end of the piece is, however, genuine Del Monaco: I do not know of any other live recording where the high B flat is held for such a long time.
Source: private tape, remastered
Notes
This is a recording by someone who never sang the entire part of Otello, neither live nor in a studio. Additionally, this recording was made during Corelli's last concert in 1981. A mature "late work"? Hardly. Corelli's portrayal of the moor does not have the depth of Martinelli's or Del Monaco's. His voice is still fine, powerful, brilliant, but all too youthful for Otello. I always found Corelli's voice and especially his style unsuited for Verdi in general. His interpretation of the piece is superficial, there is not a single pianissimo to hear. Everything is done fortissimo, although Otello is dying. However, as the recording is hard to find, I decided to add it here as a curiosity.
Source: private tape, remastered
Notes
This is a recording of great interest taken from Alfredo Kraus' first public appearance as a tenor in concert in 1954. Kraus was intelligent enough to know that Radames was not a role for him. However, in this concert performance he manages to deliver a convincing interpretation. His voice did not have the color for Verdi nor the heft of a spinto or dramatic tenor, but it was big enough to be heard even in the biggest houses when he sang roles from the classic belcanto repertory or French operas by Massenet and Gounod. His "Celeste Aida" is an example of great artistry because he succeeds in giving the piece the dreamy character that Verdi apparently wanted it to have, judging from the text of the score. While many Verdi tenors shout their way through the aria, Kraus sings with subtlety and elegance, without sounding like a light tenor (à la Pavarotti). It is a pity that he does not sing the required pianissimo in the end. The aria of Radames is a key to understanding what a Verdi tenor must achieve: to sound like a spinto or a drammatico, and yet have full command of the subtle finesses of a lyrical singer at the same time. When Del Monaco sang Radames, he was only a drammatico, and when Pavarotti did it, he was only a leggero. Few tenors succeeded in combining these two elements, Helge Rosvaenge being a good example. Bergonzi and Kraus came closer than many others, but they were on the lighter side (much too light for many), and Kraus could only do it in concert.
Source: private recording, remastered
Notes
This is a truly wonderful recording that combines two perfect Verdi singers in their prime: Arrigo Pola and Anita Cerquetti. Pola had a beautiful bright and heroic voice, a great two octave range with a brilliant top and a full low register (listen to his "è vero, è vero"). Technically, Pola was a highly accomplished master. Probably, everything good that Pavarotti had came from Pola who was his teacher for a while. Cerquetti with her womanly, full and open throated soprano is a perfect match. She had, like her partner in this recording, a wide range of full sound from top to bottom (listen to "Il nostro inno di morte"). Her "Vedi, di morte l'angelo" is unearthly in its beauty. There, she handles her heavy voice with such elegance that it leaves the listener breathless. Unfortunately, both Pola and Cerquetti finish the duet with a fortissimo high B flat. The end of the duet is supposed to be sung in pianissimo, just like the end of "Celeste Aida", which anticipates the end (same key as Radames' aria). From the very beginning, Radames' dream is condemned to end in the tomb.
Source: Tima Club LP of Anita Cerquetti, remastered
Notes
Finally, here is another rendition of the final duet from Aida. This time, we have Giacomo Lauri-Volpi and Gigliola Frazzoni as Aida. For Frazzoni, it seems like an unusual choice as she was more a verismo soprano – but she copes well with the Verdian style although she overdoes the portamenti here and there. Lauri-Volpi gives a remarkable performance. His reading of the score is certainly more subtle than Pola's, the desperation and the following transfiguration of death are expressed with a wide range of vocal means. Lauri-Volpi goes from pianissimo, white staccato sounds and exclamations, to round fortissimi and great legato lines. If one talks about the infamous "Wagner barking", listening to Lauri-Volpi makes one understand that there is also "Verdi barking": Lauri Volpi sings the role, in the best understanding of the great Italian tradition, there is no barking or shouting. And still, although subtle, elegant, there is all the heft in the voice that a Verdi singer needs. Compared to him, other famous Radames interpreters such as Del Monaco, Vinay or Baum will only sound like brutes. In this version, both singers sing the final high B flat pianissimo – just as it should be. Bravo Gigliola Frazzoni and Giacomo Lauri-Volpi!
Source: Eklipse CD "Gigliola Frazzoni in concert"
---
Go Home
---
GIACOMO LAURI-VOLPI, GIGLIOLA FRAZZONI, ROLANDO PANERAI – Concertgebouw – Arturo Basile, Amsterdam 1954
GIOVANNI MARTINELLI, JUNE HAAS KELLY – Giuseppe Bamboschek, Philadelphia 1948
GIACOMO LAURI-VOLPI, GIGLIOLA FRAZZONI, unknown mezzosoprano – Concertgebouw – Arturo Basile, Amsterdam 1954
ARRIGO POLA, ANITA CERQUETTI, unknown mezzosoprano
ALFREDO KRAUS – Las Palmas 1954
FRANCO CORELLI – 1981
MARIO DEL MONACO – Las Palmas 1972
The entrance hall of the Teatro Solís in Montevideo
JOSÉ SOLER – Teatro Solís – Domingo Dente, Montevideo 1956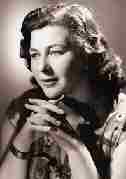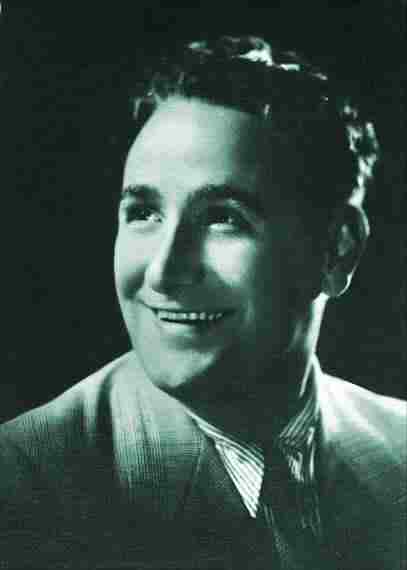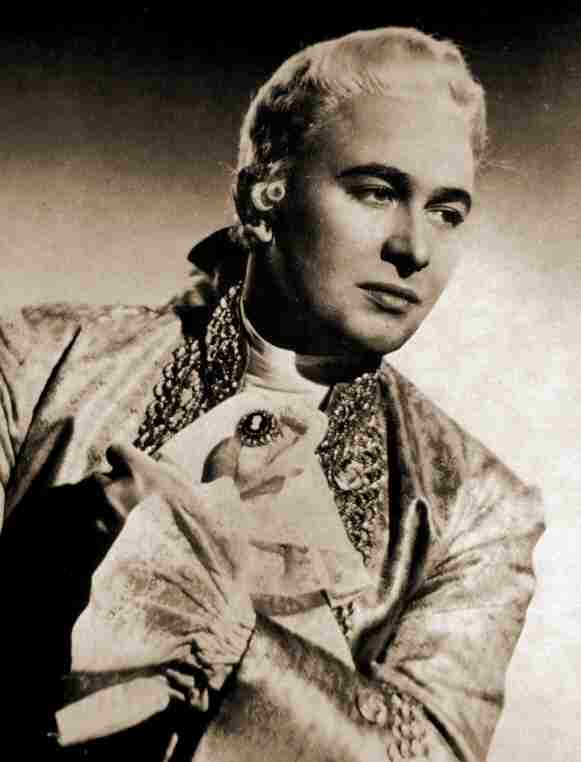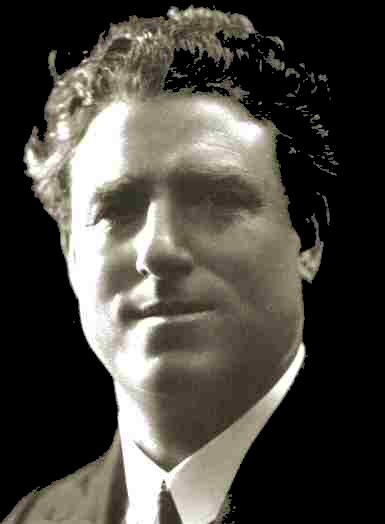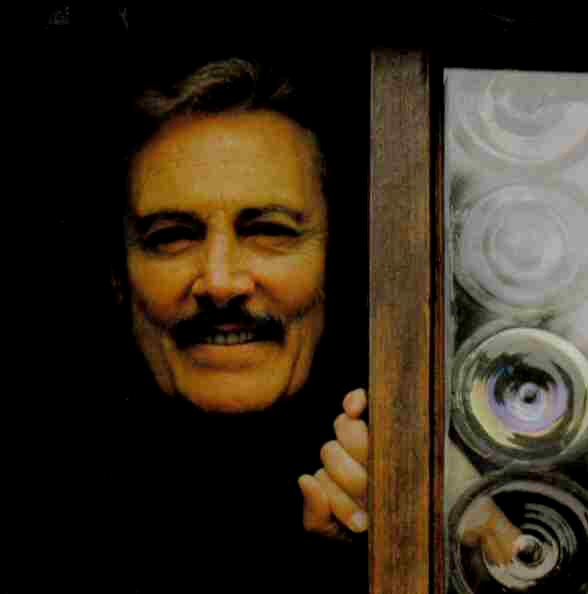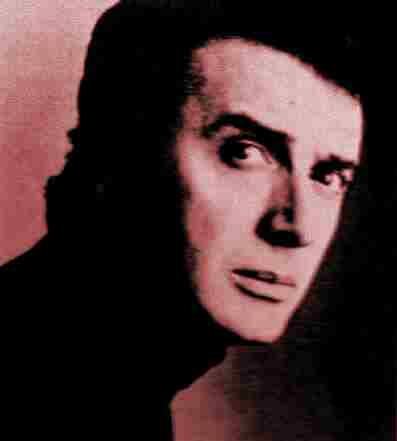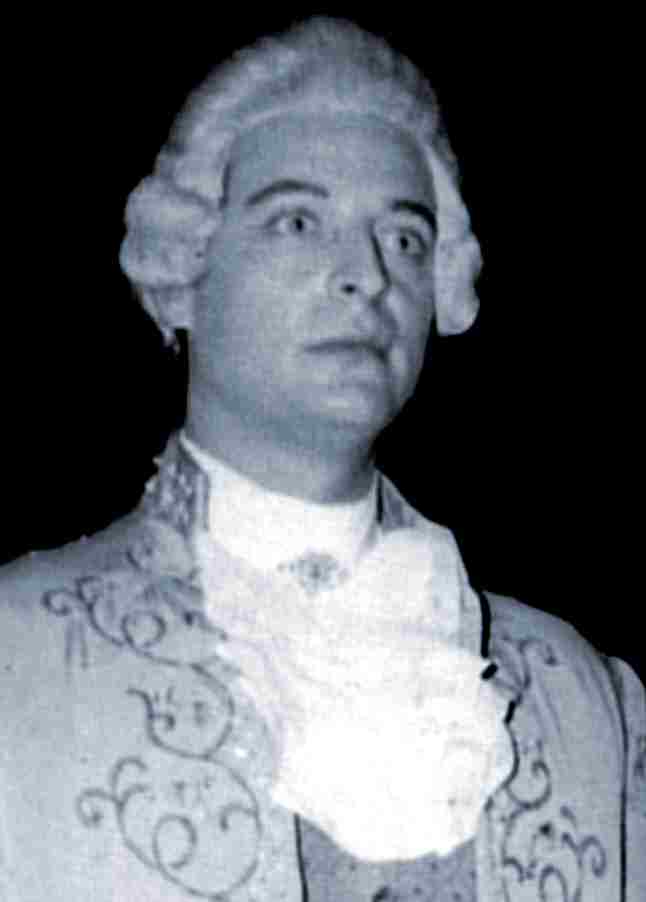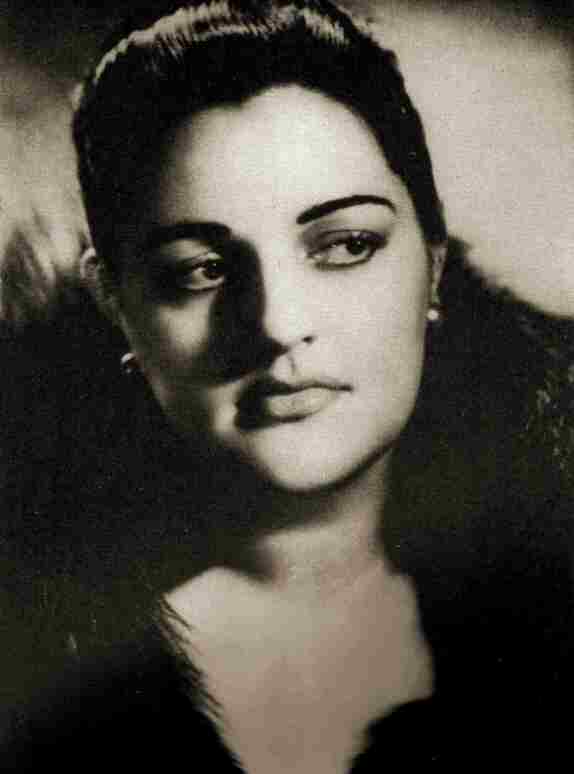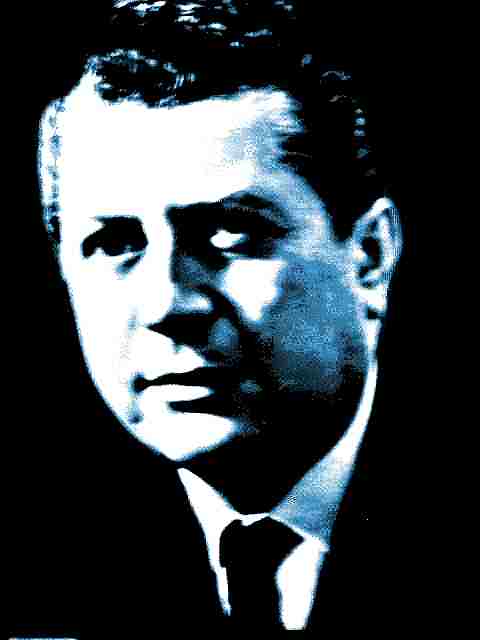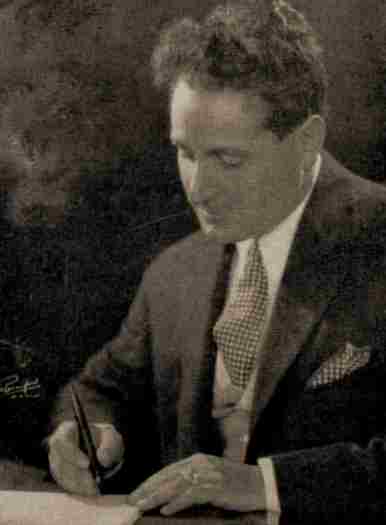 LES INTROUVABLES DU CHANT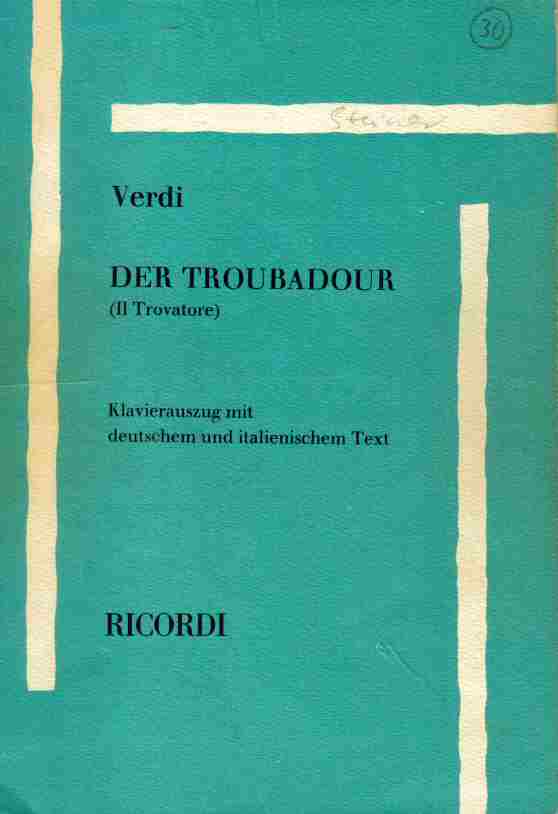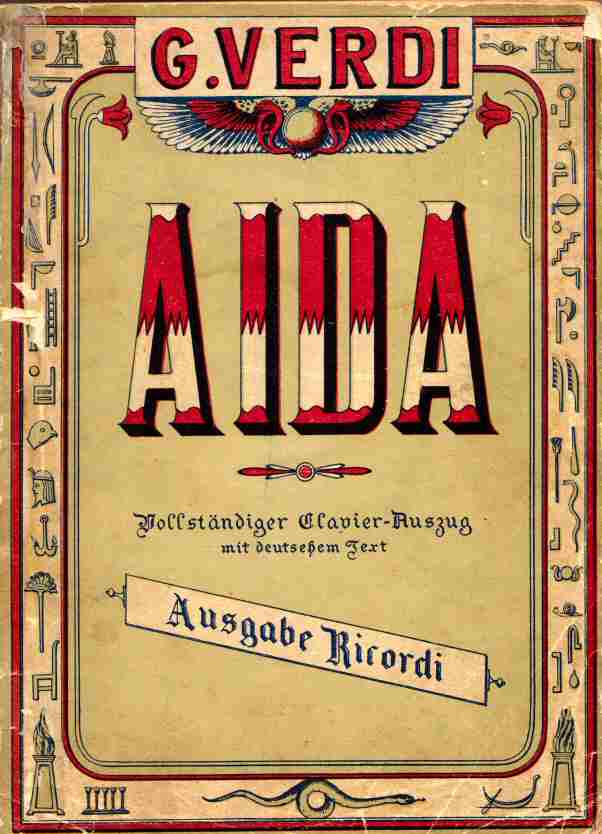 For Misiu, thanks for the wonderful years and all the interesting discussions!
Verdi is the topic of this issue of "Les Introuvables", because no other composer has influenced Italian opera as much as Verdi. In the beginning, Verdi was a composer committed to the traditions of belcanto, and in the end he had become a master of Italian Wagnerism. He went from traditional forms of segmented "number operas" to through-composed works with large sections written in typical Wagnerian recitativo-style. The orchestral part grew not only in size but also from sheer accompaniment into a part that was just as important as the voices. Also the role of the text changed from being an almost minor matter into an important part of the whole. The concept of how to treat a work followed the German example: the performer's fidelity to the intentions of the composer as well as his fidelity to the text became a major issue. Changes like individual cadenzas and coloraturas added for sheer effect, interpolated notes or cuts became frowned upon. How much the latter changed can easily be seen using two examples by Verdi himself: cuts can be done in Rigoletto without arousing too many protests, but it is as dangerous to mess around with the score of Otello or Falstaff as it would be to make changes in a Beethoven symphony!

Changes for the singers were revolutionary. Especially tenors and sopranos had to get used to an extended use of the middle and lower registers, which was not the case in the usual belcanto repertory. Voices, especially for heroic roles, became heavier and darker – a reason why roles from Verdi's middle period are particularly hard to handle. Some operas (such as Il trovatore) still contain many elements of the great belcanto operas as well as elements of a more dramatic style à la Wagner. Manrico, for instance, has to sing from a low D sharp up to a high C (or even C sharp if one includes the show-off note traditionally interpolated by good tenors). Leonora goes from a low A flat to a high D flat, has to sing a lot in the middle register and has to do additional coloraturas in her first big aria. Thus, a good Verdi voice has to have command over a full two-octave range, combined with powerful sound and, like in the case of Leonora, also agility. In short: the sound of a heavy voice with the skills of a light one.

Otello is the culmination of Verdi's dramatic energy. The tenor has to sing so much in the lower register that some performers seem indeed "baritenors" – tenors with so dark voices that they almost sound like baritones, or the other way round. That is why a singer like Ramón Vinay could do the roles of both Jago and Otello. What a novelty in the history of Italian opera! A heroic Bellini or Rossini tenor part like Arnoldo sung by a baritone would be totally unthinkable.

A good Verdi singer must never cease in noblesse. Verdi, as he stated in letters, despised "shouting". That is why for example Mario Del Monaco and Ramón Vinay cannot be seen as really great performers of the role of Otello. A good Verdi singer has to combine style, elegance, expressiveness and power throughout a range of minimum two octaves – an incredibly hard challenge, it almost seems like asking a weightlifter to perform a ballet!

Good Verdi singing is (as rare as it occurs) well-represented on the record market, and it has been tough to compile a selection of hard-to-find items. Some of the selections below have now already been re-issued on CD but did not get the appreciation that they would have deserved – which is why they are here. Some other excellent recordings were private copies from archive tapes which have disappeared from the record market or have not been published at all.

BELOW you will find excerpts from DON CARLO and ERNANI with José Soler and Maria Pedrini, IL TROVATORE with Giacomo Lauri-Volpi, Rolando Panerai and Gigliola Frazzoni, OTELLO with Giuseppe Campora, Gré Brouwenstijn, Giovanni Martinelli, Mario Del Monaco and Franco Corelli, AIDA with Alfredo Kraus, Arrigo Pola, Anita Cerquetti, Giacomo Lauri-Volpi and Gigliola Frazzoni. Happy listening!